SIGNIFICANCE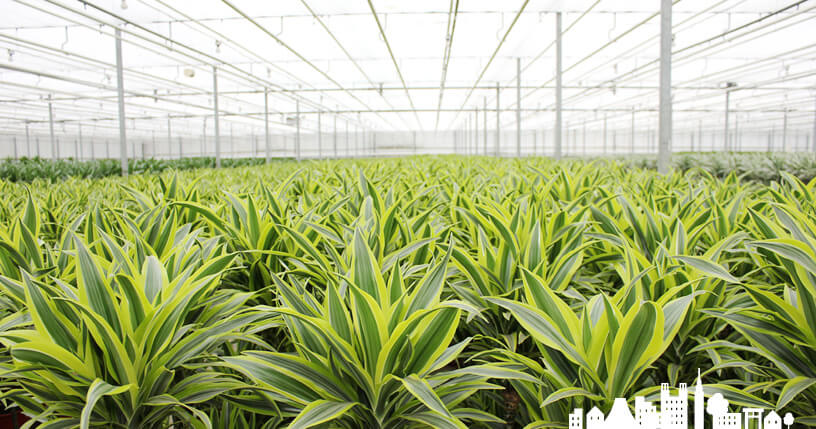 We, all staff at trading division, are making an effort to be
"The good broker between the growers and the suppliers".
We are always offering the Latest news and the New variety from the suppliers
in foreign countries to the growers, correctly and promptly.
SUPPORT GROWERS WITH MANY YEARS OF EXPERIENCE AND ACHIEVEMENT
In 1949, Mr. Takashi Yamada founded this nursery and started his business as a potting plant grower. After that, he started importing and exporting of young plants and seeds. In 1966, through a variety of experiences, he had built his business into the incorporated company Yamada Nurseries, and in 1987 Yamada Nurseries Inc., had become a Joint-stock corporation. And until now, trading with plants, we have been importing young plants and seeds with good quality from all over the world, and we have been supporting the growers with our long experience and actual results.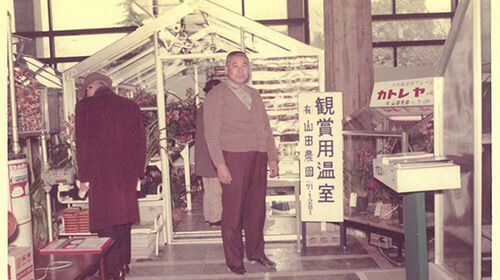 COPE WITH VARIOUS NEEDS FROM ALL RANGE OF PRODUCTS
With regards to our business of importing and exporting horticultural plants, we deal with a variety of items including horticultural young plants and seeds, tissue culture for potting plants, cut flowers, canes (Yucca & Massangeana), horticultural materials (peat-moss & coir dust & fertilizer), and agricultural machinery. We deal with companies throughout the worldwide and import from those countries, which specialize in and meet the customers' requests and environments.
There are thousands of types of plants and seeds throughout the worldwide and many different methods of growing these items. In Japanese market, it is required to make an increamental difference in varieties and sizes variously from year to year. We have to satisfy with every demand of our customers. So, we choose the products that are of the highest quality and suitability for the Japanese climate conditions.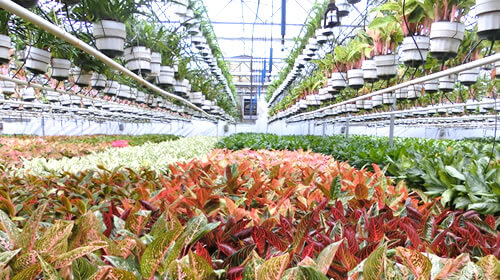 RELATIONSHIP WITH FOREIGN SUPPLIERS
Our business territory is worldwide. From many experiences in importing and exporting young plants and seeds, we have been accumulating know-how on methods of importing and exporting the plants smoothly. We pay much attention to the plants production, transportation and packaging, and we have done much research to ensure that our plants receive the best care.
And also, we always try to improve the quality of horticultural plants and we are devoting our energies to the development and supply for young plants and seeds of good quality together with the professional growers in the world.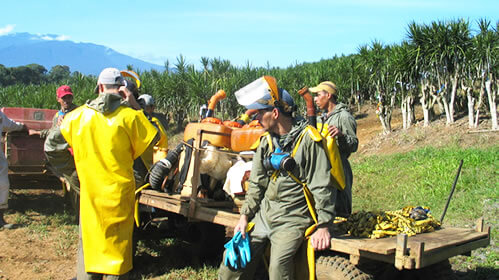 AIM TO GIVE GOOD SERVICE
We are always available to consult with our customers on the types of plants they need, to introduce them about the new plant, to advise them on the proper care of our products, and to give them other horticultural information. We do our best to serve our customers. Yamada Nurseries, Inc., through touch with plants for many years, hope that we can contribute towards, the spread and the development of horticultural plants, and that the whole world will be filled with greenery.